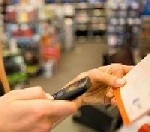 Social media is playing an increasingly big part in how we make decisions about what to buy and how to buy it.
Standing in front of a product in a store we are likely to not only use a mobile device to check prices in other stores and on-line but to ask our social networks for recommendations.
Google calls this decision-making moment the Zero Moment of Truth.
Minter Dial and James Whatley talk about how companies are using this trend and other consumer preferences to change the way they advertise and promote goods.
Podcast: Play in new window | Download (Duration: 28:01 — 38.5MB)
Learn More