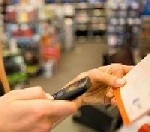 Social media is playing an increasingly big part in how we make decisions about what to buy and how to buy it.
Standing in front of a product in a store we are likely to not only use a mobile device to check prices in other stores and on-line but to ask our social networks for recommendations.
Google calls this decision-making moment the Zero Moment of Truth.
Minter Dial and James Whatley talk about how companies are using this trend and other consumer preferences to change the way they advertise and promote goods.
Podcast: Play in new window | Download (Duration: 28:01 — 38.5MB)
President and founder of The Myndset Company, Minter Dial is a professional speaker, coach and consultant on Branding and Digital Marketing. The Myndset clients include Orange, PPR (Redcats), L'Oreal, Remy-Cointreau, Samsung, Total, Publicis, Canal+, GDF-Suez and Mazda.  Minter has given talks and seminars to audiences in four continents about topics ranging from branding in the digital era, digital marketing strategy to eReputation management.  He is on the advisory board of Media Aces and Innovation Napoleon, and is International Media Director at NETEXPLO, a worldwide observatory of new technology trends.
He is the author of the blogs TheMyndset.com and MinterDial.fr (in French) as well as several white papers, including The Sales Organzation of the Future (on eConsultancy), Professional, Personal and Private - Getting your brand's privacy settings right and The Brand University (on The BrandChannel).
Prior to the Myndset, Minter led a 16-year international career with the L'Oréal Group – including 9 different assignments in France, England, USA and Canada. In his last post with L'Oréal, Minter was a member of the worldwide Executive Committee of the Professional Products Division, responsible globally for Business Development, education, e-business (Internet, intranet, CRM), sustainable development & communication.  Previously, Minter was Managing Director of the Canadian subsidiary (L'Oréal Professional Products Division) and GM Worldwide of the brand REDKEN, 5th Ave NYC.
He can be contacted at minter@themyndset.com or followed on Twitter @mdial and LinkedIn.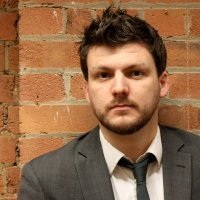 James Whatley is Head of Social Media at Soho Square, the Ogilvy agency dedicated to integration. He leads social business across multiple clients and spends his days developing new and exciting ways to create meaningful connections between brands and consumers.
Previously he was with 1000heads, where as engagement director, he helped establish the agency's reputation as one of the leading word of mouth consultancies in the world. He has won, or led teams that have won, multiple awards for campaigns such as Nokia/Tron: Legacy, F-Secure and N8 Producers.
Before that James worked on several telecommunications start ups as community + social lead on SpinVox, Mippin and Mobizines.
Career highlights include: launching The Dark Knight Rises Lumia 800, 2011; named in PR Week's 'Power Book' as one of the most influential people in PR, 2010; winning and completing the Lucozade social media challenge, to become their global social media reporter for 2009; working with AIDS & HIV awareness charity, The Staying-Alive Foundation, on the world's first voice-powered social network 'Stand by What You Say' and then again with 'Telling It Like It Is' at the MTV the European Music Awards, 2008.
His personal site is whatleydude.com
You can tweet with him at @whatleydude