Are you stuck in old style thinking when it comes to sales?
A guest post from Alyson Button Stone, Director of Content Strategy at Nimble 
Myth #1. You should never use social media to boast about your company. Those self-deprecating tweets and posts are just transparently markety sounding.
We've all seen them, those sly little bragging tweets. "Wow, just heard that I've been nominated for the Academy Award. So not worthy!"
But there's a loophole — the personal bio and the company profile. On your Twitter description, on your LinkedIn page, on Google+, and on your personal biography, social media welcomes the sedate brag — as long as it's confined to the correct spot. In a company description, you are free to run amok with a list of awards, honors, and accolades. Don't waste this stellar opportunity — update and edit these regularly. Keep them fresh and classy.
Myth #2: You simply can't avoid cold calls if you are in sales.
Not true! With social media, you need never make a cold call again! Warm up prospects with social correspondence. Monitor the social stream, do some research, find things you might share in common or uncover a need for information. Then approach gently to enter the conversation. Think "cocktail party" behaviour. Be polite, ask questions, and build the relationship organically. The discussion, the call, the intro — all are much more graceful when you already have connected.
Myth #3: You can't really know when your prospect is ready to buy, or tell when he's dissatisfied with his current vendor.
Au contraire, mes amis! Your prospect is putting all sorts of clues out into cyberspace. All you have to do is put on your glasses and your hearing aid. What are they interested in? — they're telling you on Facebook, on Twitter, on Google+. They might be dropping hints… might be letting off some steam…. Most important, perhaps, is cultivating an ability to spot "trigger events," which signal big changes for their company and might provide an opportunity for yours.
Trigger events are times when you can more easily ask the right questions, and demonstrate a more intimate knowledge of what your prospect might need — rather than a disjointed mix of random marketing messages that will often lead to a sort of "emotional unsubscribe." Leave the elephant gun at home and bring darts to the party. Here are some trigger events to look for between the lines (or right out in the open) when you're reading your prospect's social communications:
• expanding, relocating, new building
• merger/acquisition
• big regulatory changes or new legislation
• new CEO or new owner
• analyst opinions change up or down
• funding round
• new product
• awards/recognitions
There are many more sales myths that social selling practices are making obsolete — but many traditional sales practices are evergreen. Exploring where the myths meet the new social sales realities is an interesting learning experience.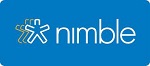 alyson@nimble.com
Twitter
LinkedIn
Facebook
Nimble - Building Business Relationships Has Never Been Easier