The person dies but the account lives on
Bob Brotchie, owner of Anglia Counselling, Newmarket and innovative creator of the In Case of Emergency (ICE) program considers a solution to a growing issue. What happens to your social media account when you are no longer around?
This post first appeared on Bob's Anglia Counselling Blog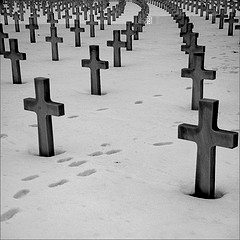 Almost three years ago, one of my social media connections died suddenly in a tragic accident. A year passed and this connection and her lovely image still appeared in my social media platforms. 
The feelings I had about this were mixed; on the one hand, I want to remember. On the other, I was upset, and left wondering where the responsibility lay with closing her social media accounts, and if that's what her loved ones wished. What did they want?
Reflecting on this again, I thought of a potential opportunity to manage this in future by offering and sharing a planned response that will reduce some of the pain for similar situations in the future.
The Social Media Account Holder  provides an advanced directive to a Social Media Appointed Person in advance of their sudden, unexpected death about whether to keep SM accounts 'open' – where permissible; or where all, or selected accounts are to be closed.
The Next of Kin is an agreed facilitator who may accept contact from the Appointed Person – where agreed – for the purposes of the AP providing support in regards to the deceased's social media 'estate'. The Next Of Kin will have been made aware of the wishes expressed by the SM account holder, whether accounts are to be closed, etc.
The Appointed Person agrees to be the facilitator at the behest of the SM accounts holder and to exchange email and phone contact details and share copies of the advanced wishes. The AP will act only on the Next of Kin's wishes regardless of whether they are outside of the SM accounts holders wishes, except where challenged in law.
As with my ICE program, ideas that empower, and which are cost-neutral to implement and that encourages the facilitator to choose, is in my opinion critical
There are a number of options that offer services to maintain your presence when you no longer physically exist. These are all well and good if you wish to continue on in some way after your life has ended, but what if you don't, and even more importantly, who knows when your time will be up?  What you pre-plan today for your messages may be outdated when you die.
If you'd like to know more contact Bob info@angliacounselling.co.uk
Follow Bob on Twitter @AngliaCounsel