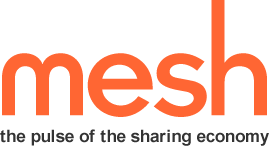 How the Connected Economy and Marie Curie Cancer are using Social Media - with lessons that all businesses can share.
Bernie Mitchell of Engaging People and TAGtribe, fresh from Mesh 2013 explains why Barclays Bank and General Electric are joining the connected economy and Stuart Witts tells a story of how social media is being used to connect the Marie Curie Charity with fundraisers and supporters.

Podcast: Play in new window | Download (Duration: 28:35 — 39.3MB)
://www.facebook.com/MarieCurieUK?fref=ts">here and the yellow bowler hat story with @aRobertWebb is @BernieJMitchell , Stuart @StuartWitts and Marie Curie @MarieCurieUK
The Marie Curie Facebook Page is here
Read more about Bernie and Stuart here
I strive to join the dots between on line and off line for people. I am a huge fan of blogging, pod-casting, events and Inbound Marketing.
Alongside this I run 1500+ London Bloggers Meet Up with Andy Bargery and founded the TAGtribe.com business community. I try to bring it all together at www.engaging-people.com 
In the last few years in London and Europe over 300 people have spoken at my events, 'un-conferences' and events including a London TEDx, London Bloggers Meet Up, The Late Late Breakfast Show and Social Media Week.
What's always in my sights is how attendees connect before, during and after the event. How do they communicate with each other? How do brands and organisations communicate with them? A brochure and a follow up email may get a result but I question how often it secures a raving fan or relationship.
In the Web 3.0 we are less 'B2C' or 'B2B' and more 'P2P' - People to People - the success of what we do both on and off line will be determined by our connections, collaborations and strength of relationships and tools like Nimble, Salesforce, Hootsuite, Meet Up and Hubspot will enable this.
If you want 10,000 fans on your Facebook page I am not your guy.
If you want to build relationships and develop advocacy around your business give me a shout.
Elsewhere on-line my bio reads like this….
Blogger, New Dorker, Purveyor of Tribes, Inbound Marketing #TAGtribe #Sharingeconomy.  I love Macchiato, Argentina, Bowie, Kafka & Super Cool Wife. You in?
Back when the term social media referred to the act of writing ones name on the side of the railway lines, I began my career in digital.
This was a time before Dreamweaver, when the humble Notepad was the only HTML editor of choice.
During my time online I have worked with a variety of clients from both the B2C and B2B sectors, starred in a Sun Microsystems commercial, produced a range of designer toys, branded a sandwich shop and sold over 1000 t-shirts worldwide.
At Marie Curie I have consistently evangelised the benefits of social media to the wider organisation. As Social Media Manager it is my responsibility to own and lead a significant growth in our social media presence. I am consistently required to work alongside every department within Marie Curie, influencing the effective implementation and monitoring of any social solution to their strategic aims.
I have an infinite passion and enthusiasm for social media and have been fortunate enough to personally benefit from it. I have found myself engaging, and often meeting face-to-face, with an ever increasing number of new and interesting people who have freely provided knowledge, support and a seemingly limitless capacity for kindness. I truly believe that social media is one of the most significant developments there has ever been in human communication.