What worked well and what could have been done better in Social Media in 2012?
Jeremy Waite and Mark Jennings talk about BT, The Dollar Shave Club, the Gangnam Style video, an obscure war criminal, a brand that wants to keep you off their Facebook Page and Nike.
Which of these do you think get the thumbs up and which get the 'could try harder' sticker?
Let us know what you think of the first show and what you'd like to hear in future shows and sign up to our VIP list to make sure you don't miss future shows!
Find out more about Jeremy Waite and Mark Jennings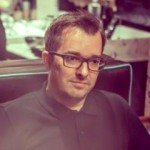 Head of Social Strategy Adobe EMEA. Ex-Giraffe Keeper. Cocktail Thrower. Cyclist. Author of "Sex, Brands & Rock'n'Roll" and "Follow Me, I'm Right Behind You"
Past projects include working with TBG Digital (the worlds largest Facebook advertising agency), FTSE-100 organisations such as Unilever and Centrica as well as brands such as Reebok, Nike Golf, Unilever, MTV and Kellogg's.
I occasionally turn up to speak at conferences such as Marketing Week Live, SXSW, Retail Week, Facebook Marketing Conference, Social Media Week London, Brand Republic, iStrategy, Figaro Conferences, Global Entrepreneurship Week, Pecha Kucha, BBC College of Journalism, Microsoft and Manchester University. I was also a featured monthly columnist at Entrepreneur Magazine.
Top 100 People in Social Media from Jeremy's book "Follow Me, I'm Right Behind You"
Specialties: Social Media Strategy
Digital Brand Comms
Conference Speaker
JeremyWaite at Tumblr
JeremyWaite at Pinterest
jeremywaite at Storify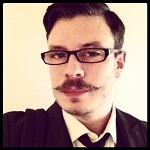 I have been 'in digital' since modems, recognising and capitalising on emerging platforms for brands from Sky to Jimmy Choo; with a focus on media, retail, food and drink and fashion.
Celebrating a year since I stepped out from the agency world with my own consulting venture: Road Less Travelled, I help brands and agencies solve digital problems through strategy, tactics and hands-on support.
Social networking links
markjennings at about(dot)me
@markofrespect
LinkedIn
Click To Exit (dot) com