It starts as a chat between a mobile operator and a customer, and then it just gets more and more delightful.
The original post is here: http://www.buzzfeed.com/scottybryan/this-is-the-best-twitter-conversation-you-will
A customer tweeted this to Tesco Mobile.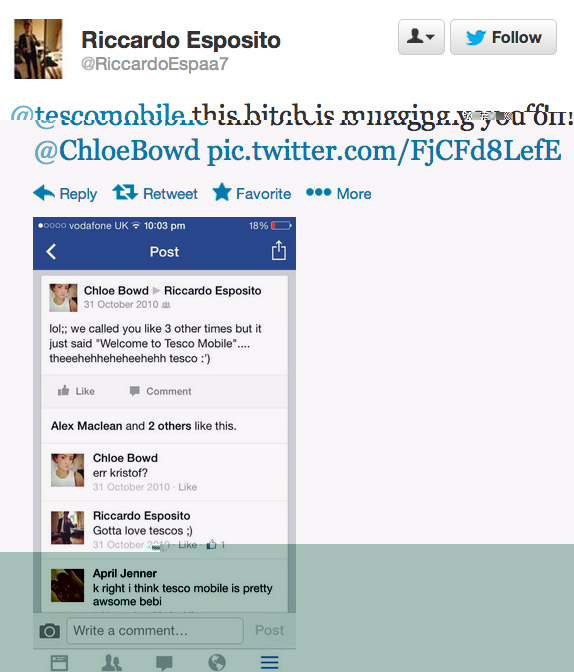 No, I don't really understand it either.
But Tesco Mobile replied in memorable fashion.
Then it escalated, in a way you didn't expect.
It became a party, and more companies joined in.
And then even more joined. Big issues were debated.
But sadly, the party had to come to an end
Twitter: @tescomobile
It's probably still going on. You can follow it here.
A Twitter conversation with no self serving marketing messages! You are all awesome.
Did anyone notice that Sainsburys missed the chance to join in?
Learn More